"Now why is there a giant fucking eye down here?"- Terror Mask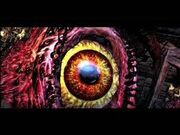 Eye Guardians (also called Gigantic Eyes) is a Guardian type monster. It's sole purpose is to act as a living wall. It can easily be killed, but can cut off Rick's arm by blinking.
Triva
[
]
The Gigantic Eye bears a resemblence to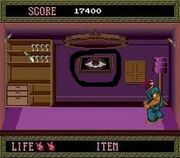 the eye painting in the Poltergeist boss in Splatterhouse (1988).