(4 intermediate revisions by 2 users not shown)
Line 1:
Line 1:
−

With the powers of the [[Terror Mask]], [[Rick Taylor ]]can form blades made from bone from his arms.

+

With the powers of the [[Terror Mask]], Rick Taylor can form blades made bone from his arms.

−

These blades can easily slice enemies into pieces. One Splatter Slash attack costs one block in the Necro Meter.

+

These blades can easily slice enemies into pieces. Splatter Slash .

 
 
 
+

With Air Splatter Slash, Rick jumps into the air and extends the blades. When he lands, he cuts everything he lands near. With Splatter Shredder Rick will run, do a spinning jump, and slash at everything nearby. Rick can also use Splatter Slash to it's full extent while in his [[Mutant Rick|Beserker Form]].

−

Rick can also use Splatter Slash in [[Mutant Rick|Beserker mode]], although it may quicken the time limit.

 
 
 
 
+

==Gallery==

−

==Achievements/Trophies==

 
 
+

<gallery type="slideshow">

−

Death Came Ripping: Kill an enemy with a Splatter Slash.

 
 
+

Splatreview.jpg

−
 
 
+

</gallery>

−

Razor of Hell: Get 100 kills with Splatter Slash.

 
 

[[Category:Abilities]]

 

[[Category:Abilities]]

 

[[Category:Splatterhouse (2010)]]

 

[[Category:Splatterhouse (2010)]]
---
Latest revision as of 23:10, 8 March 2016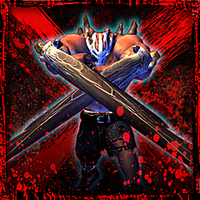 Splatter Slash is one of Rick's more powerful attacks. With the powers of the Terror Mask, Rick Taylor can form blades made of bone from his arms.
These blades can easily slice enemies into pieces. Splatter Slash also has two variants; Air Splatter Slash and Splatter Shredder.
With Air Splatter Slash, Rick jumps into the air and extends the blades. When he lands, he cuts everything he lands near. With Splatter Shredder Rick will run, do a spinning jump, and slash at everything nearby. Rick can also use Splatter Slash to it's full extent while in his Beserker Form.
Gallery
[
]